2017 Events
Past



Wynola Pizza & Bistro
Saturday January 7, 2017
6:00 - 9:00 PM
FREE!

4355 Highway 78
(On the way to Julian from Ramona)
760 765-1004
www.wynolapizzaexpress.com
Excellent food - Cozy ambience - Always a new song or two !
Trails and Rails will be doing some eclectic programming - from early - and mid-Folk, into swing and 50s through 70s pop music ! So many great songs to share.
Come celebrate the first week of 2017 with us as we remind ourselves what is truly important and how lucky we are to be here now.
Of course, with the Trio there will be banjo and bass extravaganzas to hear - and see! - and harmony galore.
We hope you can join us in the wonderfully cozy Red Barn, enjoying the great food as well as the music.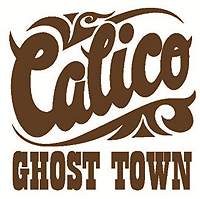 "Civil War Reenactment"
February 18 &19, 2017
Saturday & Sunday
Trails & Rails Duo will perform
Civil War repertoire
for 3 sets each day.

In mid-February Walt and Paula will be joining the crew at Calico Ghost Town during their Civil War Reenactment Event. The Trails & Rails Duo will bring our Civil War repertoire for 3 sets each day: Saturday, the 18th and Sunday, the 19th.

We've added a few new (old . . .) tunes to our Civil War Song List as we continue to tell the story, in music, of this most momentous event in our country's history.
Come see why they call this "Our nation's most musical war!"
Few who are familiar with the terrible tragedy of the Civil War would be inclined to equate it with anything positive - yet that conflict has been identified, by some, as our nation's "most musical war." Beautiful melodies were written in the 1800s. Thousands of poems were written during the same time period and many of those poems became songs. And then there are Stephen Foster's contributions! Trails & Rails brings you this music along with background on the creation of these songs - many of which we still sing - including one that remains quite popular, even though controversial. Let's explore this treasure of our heritage with T&R. You might even feel inspired to sing a bit yourself!
General Admission: $10 adults, $6 ages 6-15, under 5 Free!
36600 Ghost Town Road
Yermo, CA  92398
www.calicotown.com