2017 Events
Past




Wynola Pizza & Bistro
Saturday January 7, 2017
6:00 - 9:00 PM
FREE!

4355 Highway 78
(On the way to Julian from Ramona)
760 765-1004
www.wynolapizzaexpress.com
Excellent food - Cozy ambience - Always a new song or two !
Trails and Rails will be doing some eclectic programming - from early - and mid-Folk, into swing and 50s through 70s pop music ! So many great songs to share.
Come celebrate the first week of 2017 with us as we remind ourselves what is truly important and how lucky we are to be here now.
Of course, with the Trio there will be banjo and bass extravaganzas to hear - and see! - and harmony galore.
We hope you can join us in the wonderfully cozy Red Barn, enjoying the great food as well as the music.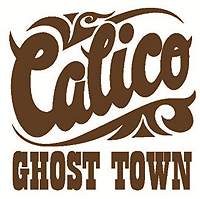 "Civil War Reenactment"
February 18 &19, 2017
Saturday & Sunday
Trails & Rails Duo will perform
Civil War repertoire
for 3 sets each day.

In mid-February Walt and Paula will be joining the crew at Calico Ghost Town during their Civil War Reenactment Event. The Trails & Rails Duo will bring our Civil War repertoire for 3 sets each day: Saturday, the 18th and Sunday, the 19th.

We've added a few new (old . . .) tunes to our Civil War Song List as we continue to tell the story, in music, of this most momentous event in our country's history.
Come see why they call this "Our nation's most musical war!"
Few who are familiar with the terrible tragedy of the Civil War would be inclined to equate it with anything positive - yet that conflict has been identified, by some, as our nation's "most musical war." Beautiful melodies were written in the 1800s. Thousands of poems were written during the same time period and many of those poems became songs. And then there are Stephen Foster's contributions! Trails & Rails brings you this music along with background on the creation of these songs - many of which we still sing - including one that remains quite popular, even though controversial. Let's explore this treasure of our heritage with T&R. You might even feel inspired to sing a bit yourself!
General Admission: $10 adults, $6 ages 6-15, under 5 Free!
36600 Ghost Town Road
Yermo, CA  92398
www.calicotown.com

Civil War Music Program
Wednesday March 22, 2017
San Diego Community College Citizenship Class
Mid-City Continuing Education Center
3792 Fairmount Ave
San Diego, CA 92105
(619) 388-4500
sdccd.edu

Casa de Mañana
Friday April 7, 2017
Private event

Train Show
Saturday April 8, 2017
1:00 PM
La Mesa Library
8074 Allison Ave.
La Mesa, CA 91942
MAP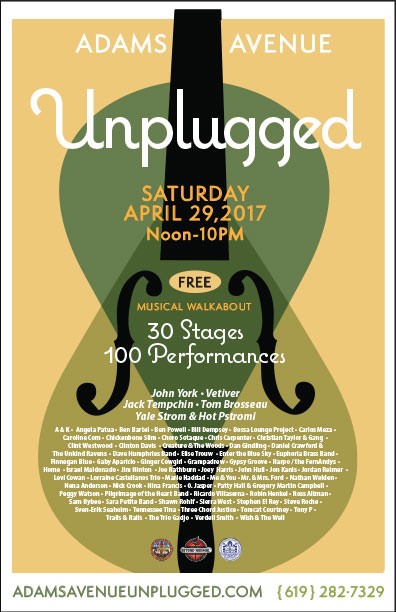 Adams Avenue Unplugged
Saturday April 29, 2017
2:30 PM
Dos Palmas Café
3562 Adams Ave
San Diego, CA 92116
619 496-4343
MAP
More info


Mother's Day in the Mountains
Sunday May 14, 2017
12:00 - 3:00 PM
Wynola Pizza And Bistro
4355 Highway 78
(On the way to Julian from Ramona)
760 765-1004
www.wynolapizzaexpress.com
T&R Duo - Walt & Paula Our third Mother's Day at Wynola Pizza and Bistro. Bring your Mom, Grandmother, Daughter, Auntie and anyone who would like to enjoy a delicious lunch along with beautiful acoustic music/harmony.

Campo Library
Saturday May 20, 2017
12:15 PM
Campo Library
31356 Highway 94
Campo, CA 91906
(619) 478-5945
MAP
T&R will perform following a guest speaker
from - the U.S.S. Midway at 11 AM

Friday May 26, 2017
7:30 PM
1008 Wall Street
La Jolla, CA 92037
(858) 454-5872
MAP
Athenaeum of La Jolla
Friday night concert series.
Three groups are featured each night during this acoustic concert series. The library itself is worth a visit!
http://www.ljathenaeum.org/acoustics-concert-series

A Celebration of American
Anthems and Popular Songs
Sunday May 28, 2017
2:00 PM
El Cajon Library
201 E Douglas Ave
El Cajon, CA 92020
(619) 588-3718
MAP

Train and Cowboy Songs
Tuesday June13, 2017
6:00 PM
Crest Library
105 Juanita Lane
El Cajon, CA 92021
619 442-7083
MAP

Rancho San Diego Library
Americana Celebration
Saturday July 1st, 2017
11:00 AM -1:00 PM

Free family event.
T&R invites you to sing our Heritage Songs along with us.
In an air conditioned room. Cool!
Rancho San Diego Library
11555 Via Rancho San Diego
El Cajon, CA
619-660-5370
Link

La Jolla Presbyterian Church
Independence Day BBQ and concert
Sunday July 2nd, 2017
11:00 AM
$10 at the door
La Jolla Presbyterian Church
7715 Draper Avenue
La Jolla, CA
http://ljpres.org/
Trails & Rails performing at
La Jolla Presbyterian Church Hall




Wynola 4th of July
Tuesday July 4, 2017
5:00 - 8:00 PM


FREE!
Wynola Pizza & Bistro
4355 Highway 78
(On the way to Julian from Ramona)
760 765-1004
www.wynolapizzaexpress.com
We return to Wynola Pizza Express for our 10th annual Celebration of the 4th of July. What better way to end a beautiful 4th of July day in the mountains or visiting Julian than to have great food (and whatever you think goes best with that!) while listening to cowboy, train and blues songs by award-winning Trails & Rails!
Excellent food - Cozy ambience - Always a new song or two!
Americana at its best!